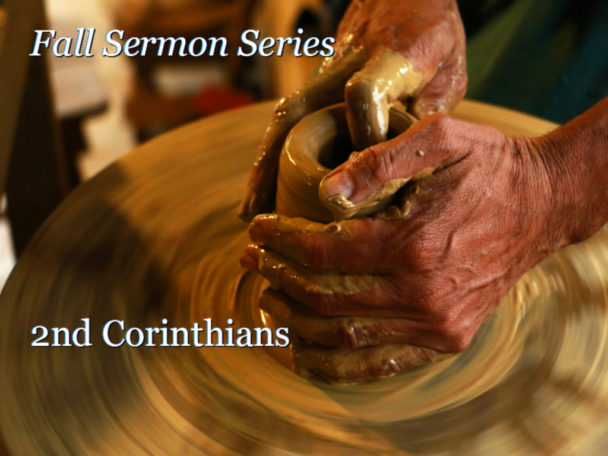 Fall seemed to return to Louisville this past week, and the members and regular visitors of Vine Street Baptist Church came ready to learn and worship.
The service began with Deacon Joe Gross reading 1 Corinthians 1:26-31 and saying an opening prayer.  Jacob Hatcher asked everyone to open the Baptist Hymnal to Hymn 426 and sing "Victory in Jesus" together.  Jacob welcomed everyone and opened a time of fellowship with one another.
Pastor Spencer Harmon closed the fellowship time with a few announcements and a pastoral prayer.
Boyce student Josh Bertsch will teach from the Person of Jesus Series
Fall Family Fellowship is this weekend
Trunk or Treat is next Sunday evening.
Associate Pastor Brandon Saunders preaching from 1 Corinthians today.
Pastoral concerns and prayer for the offering.
While the offering plates were passed, Jacob introduced a new song, Here With Me, by singing the verse and chorus, then invited everyone to stand and sing the song in its entirely. The gathered sang the Doxology just before Spencer read today's sermon passage.
Today's message was the next in a series through the book of 2nd Corinthians. The full audio can be heard by clicking on the date link below, or right-click and select "Save As" to save the file to your computer.  Click on the scripture reference to follow along with the reading.
After the sermon, everyone stood and sang When My Heart is Torn Asunder, then a benediction was read.